Awesome Autumnal Attractions
No matter the weather, we adore spending time out with our four-legged friends!
As autumn approaches and the days grow shorter and darker, planning quality time with our pets can seem like a tricky task.
For many of us, we are finally return to work after months spent in lockdown seeing our furry friends everyday, so there is no time like the present to enjoy each and every minute with our canine companions.
Throughout the South West, there is a plentiful amount of Amazing Autumnal Adventures to experience with your furry friend. From gorgeous gardens to sea life scenery, there is nothing you and your pooch can't do right here on our Cornish coastline.
With an array of daring doggy days out right on your doorstep, here's a list of our favourite places we recommend you visit with your pawfect pal!
Pendennis Castle, Falmouth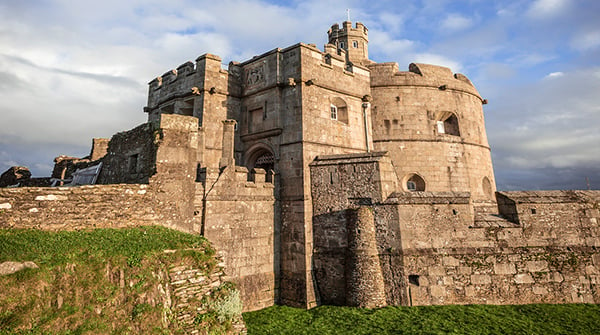 Explore Falmouth's historic, mighty fortress, and witness some of the most spectacular sea views imaginable. Once serving as one of Henry VIII's protective coastal monuments, Pendennis Castle is oozing in British history and awe-inspiring from the moment you step upon the grounds.
With an array of breath-taking views and historical treasures to explore in and around the castle, transport yourself and your canine to the past and live a day in the life of a Tudor warrior defending the King's honour.
Explore the castle grounds with your four-legged friend who are welcome all year round. Once you've finished venturing into the past, stop for a bite to eat in the outside seating of the castle café. The grassy dry moat that encircles the castle walls is another ideal place for dog walks, plus you don't need to pay to walk this route!
Learn more on the website for Pendennis Castle Here
Healey's Cornish Cyder Farm, Truro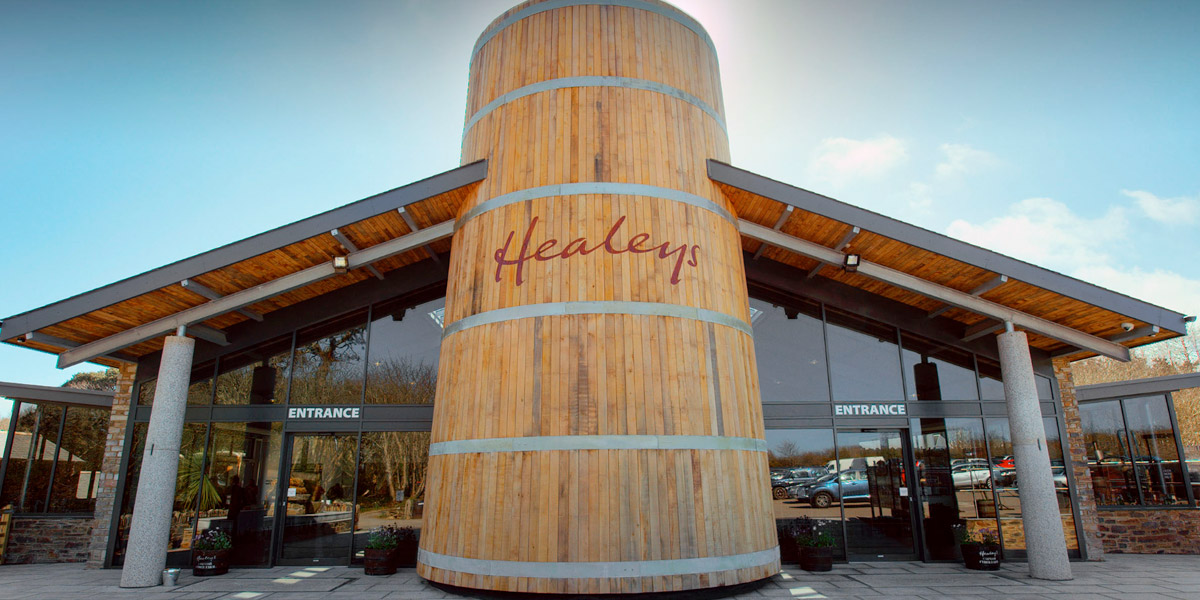 At the heart of Cornwall's Cyder manufacturing, Healey's farm is an attraction that is much more than meets the eye. With an on-site farm and multitudes of family fun events, Healey's should definitely be on your bucket list of the top places to visit in Cornwall.
There's so much to do at Healeys Cyder Farm, it's impossible to get bored. Whether it's visiting the farm animals and scouting out their free-roaming peacocks with the children, you'll will find something at Healey's that will keep you smiling all day long.
With dogs permitted throughout the entire ground except production areas, this is not just an attraction for apple adorers but a place to be enjoyed by the whole family. So whether it's sampling jam or observing the "Healeys" way of cyder production, this top rated attraction has everything you need for a fantastic day out.
With free entry across the grounds, if you want guided tour, tickets range from £10 and above. To find out more visit Healey's Cyder Farm website.
Lost Gardens of Heligan, St Austell
For all you botanical lovers out there, this is a trip for you. With over 200 acres of glorious gardens to explore, the Lost Gardens of Heligan are a vast wonderland of flora and fauna to excite the imagination.
With dogs welcome all-year round, immerse yourselves on a sub-tropical adventure through bamboo tunnels, run under majestic tree ferns and explore giant rhubarb and bananas whilst keeping an eye and sniffer out for rare breeds of wildlife and ancient woodlands.
Throughout winter you can even visit the 'Heligan by Night' display, where a local artist lights the gardens up with multicoloured lights and projections, and visitors (and their dogs) can view the gardens under the moonlight. 
Open for all seasons, whether you plan to visit in the buzz of mid-summer or the tranquillity of mid-winter, you and your dog are guaranteed a unique experience.
Please be aware that dogs are not permitted to enter the Heligan Tearoom or Stewardry and entrance fees are £14.50 for adults and £6.50 for children.
For more information visit the Lost Gardens Of Heligans website.
Cornish Seal Sanctuary, Gweek
Did you know you can enjoy gazing at other glorious animals whilst being in the company of your own magnificent creature? The Cornish Seal Sanctuary at Gweek is completely dog-friendly and open to the public seven days a week. Home to a range of marine wildlife, from otters to penguins, seals to sea lions, this conservation centre puts its inhabitants right at the heart.
With over 40 acres of land to enjoy, including woodlands, there is lots to excite your dog at the Sanctuary. With multiple dog bowls located around the site and free degradable doggy bags, the sanctuary is definitely a place to visit with your four-legged friends. They can even pick up some homemade dog treats in the on-site shop too! But, what's best about CSS is that you can even take your dog on the Land Train around the site.
Best price for tickets online at £10.45 and with your furry friend's entry free of charge, visiting the sanctuary promises to be a day out to remember.
Visit the Cornish Seal Sanctuary website for more information.
Trevaskis Farm, Hayle
With fruit and veggie picking paramount throughout the autumnal season, this dog-adoring destination is an idyllic location for you and your furry friend.
With their on-site restaurant cooking some of the best dishes in West Cornwall (we highly recommend the Trevaskis Breakfast) featuring ingredients straight from their farm, their food is delicious beyond belief. For those with a sweeter tooth, Trevaskis are renowned for their gigantic dessert portions, serving everything from giant chocolate éclairs to colossal cheesecakes.
As our furry friends are permitted to explore the grounds, you and your family are free to fruit pick to your heart's content, so treat them to a raspberry or two as you bask in the beauty of the best British produce right here in the heart of West Cornwall! Visit the Trevaskis Farm Website to learn more here!
As the leaves turn brown and the days get longer, make your adventures last forever and make some memories with your four-legged friend in the best of what Cornwall has to offer.