Dog-friendly Truro
As the epi-centre for Cornwall's thriving community, Truro is a city unlike no other.
Packed with shops selling everything from fine jewellery to surf equipment, Truro is the place to go for all your shopping needs when visiting our Cornwall.
With a wealth of fine dining experiences and places to grab a quick bite to eat or settle down for a delightful dinner, there is definitely something for everyone in Truro, and plenty ideal spots to take your four-legged friend on a delightful day out.
From calm cafés to gorgeous gardens, Truro really does have everything you and your dog need for a weekend adventure.
Trelissick
Trelissick Gardens is run by the National Trust, and although dogs aren't permitted inside the main gardens, they are very welcome in the parkland around the area.
This lavish and lovely three mile circuit takes you from the main car park, down the hill to the edge of the Fal estuary, then along the river bank, through beautiful dappled woodland and past the King Harry Ferry slipway before continuing further into the secret and tranquil creeks tucked away in the estuary.
Trelissick is an ideal spot for any dog walker who wishes to soak up the scenery whilst chilling with their canine companion.
Pendower Beach
When the salty sea is calling your name, there is no better place to head than the beautiful beaches of our Cornish coastline. Not far from Truro, there are a range of blissful beaches to see but there is none quite like Pendower.
Pendower is a south facing sandy beach about a mile long, and popular with families with excellent views along the coastline. Owned by the National Trust, the beach joins with Carne Beach at low tide.   Backing the beach there are low soft cliffs and rock pools which have been designated Sites of Special Scientific Interest (SSSI's). Many activities to enjoy here, including: swimming, scuba diving, surfing, sea canoeing, sailing, windsurfing, fishing and snorkelling but it is an epic spot to visit with your canine companion.
Healey's Cornish Cyder Farm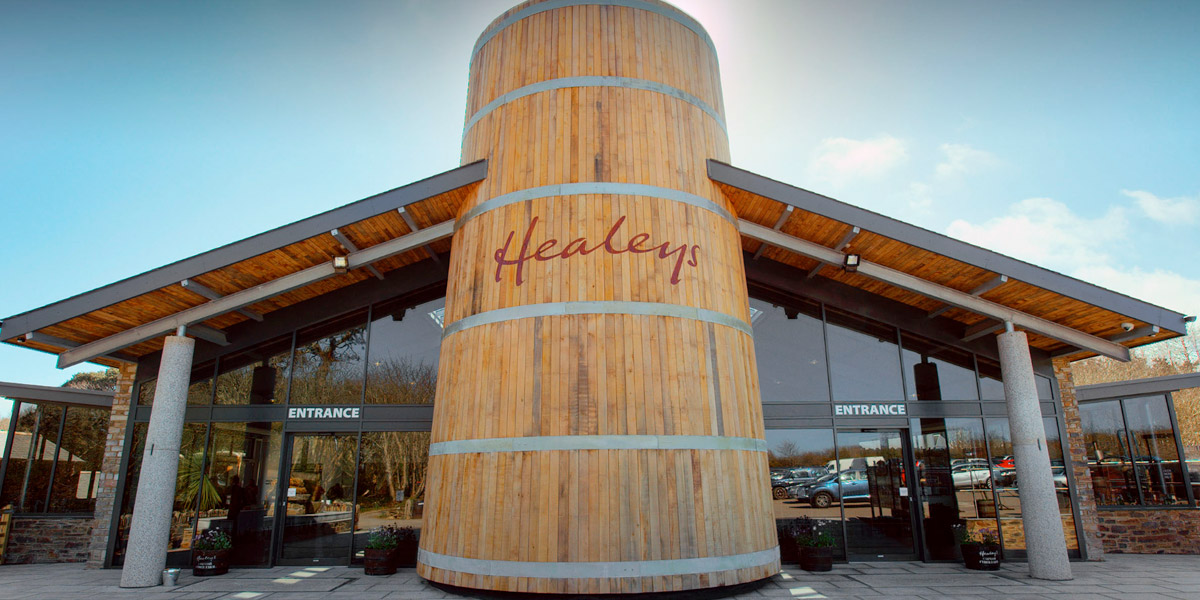 The heart of Cornish Cyder, Healey's farm is an attraction that is much more than meets the eye. With an on-site farm and multitudes of family fun events, Healey's should definitely be on your bucket list of the top places to visit in Cornwall.
There's so much to do at Healey's Cyder Farm; it's impossible to get bored! Whether it's visiting the farm animals and scouting out the free-roaming peacocks with the children, you'll will find something at Healey's that will keep you smiling all day long.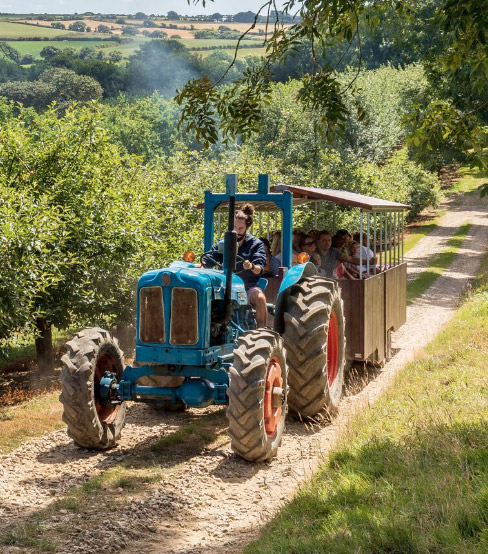 With dogs permitted throughout the entire ground except production areas, this is not just an attraction for apple adorers, but a place to be enjoyed by the whole family. So whether it's sampling jam or observing the "Healey's" way of Cyder production, this top rated attraction has everything you need for a fantastic day out.
With free entry across the grounds, if you want guided tour, tickets range from £10 and above.
Lily's of Truro
Known as 'Truro's most dog-friendly café', this little place is an idyllic spot for you and your four-legged friend to grab a bite to eat after exploring what Truro has to offer.
Named after the owner's Border terrier, their dog loving café is a great spot to grab a great cup of locally roasted coffee, a range of relaxing teas, healthy juices and smoothies. On their menu, you'll find plenty of options for your breakfast, lunch and snacking in-between! Open from early morning, through until the end of the day, you can dine in and share a love of good music, or just keep on the move, with their take away items.
You can find Lily's of Truro at the top of Pydar Street, up the hill from Truro Cathedral! 
William IV Pub
This lively pub is situated on Kenwyn St in the heart of Truro, serving fantastic food all year round, using fresh local produce. The décor is a beautiful blend of old and new, creating an atmosphere which is relaxed, informal and individual. Relax with your pooch in front of the real wood burner on comfy sofas and enjoy the atmosphere of the lounge bar, with a well-chosen pint of St Austell Breweries Finest Ale, or a glass of wine from the wine list featuring classics as well as less known producers.
Alternatively you can relax over a long, leisurely lunch in our beautiful conservatory with views over the patio and garden area. Forget the hustle and bustle of the city going about its business just outside the door, just chill out for a while and enjoy their hospitality.
Dogs are welcome throughout the pub, and even have their own treat tub behind the bar. Shopping is hard work, so after chasing the bargains and delights that Truro has to offer, take a seat at this pawfect pub and relax and unwind with your canine companion by your side!