Have a Happy Hound in Helston
There is really nothing better on this earth than planning a perfect weekend with your canine companion.
As temperatures rise and holiday makers emerge and make their way to the Cornish coast, finding dog-friendly locations in the height of summer can be somewhat of a challenging task. With an array of towns and villages to visit, choosing the right location can be tricky but…
Here's where we come in!
At the Natural Cornish Pet Shop, we love anything that involves spending quality time with our pets. Whether it's a walk on the beach or an adventure through the woods, we want to make the most of our free time with our furry friends and we want to make this easier for you too. With beaches, cafes and attractions on offer, the town of Helston is a fantastic place to spend that well-needed quality time with your four-legged friend.
So with the Cornish beauty right on our doorstep and the amazing attractions Cornwall has to offer, we have created a list, just for you, of the best dog-friendly attractions around the town of Helston that you and your dog can enjoy time and time again.
Cornish Seal Sanctuary, Gweek
Did you know you can enjoy gazing at other glorious animals whilst being in the company of your own magnificent creature? The Cornish Seal Sanctuary at Gweek is completely dog-friendly, and open to the public seven days a week. Home to a range of marine wildlife, from otters to penguins, seals to sea lions, this conservation centre puts its inhabitants right at the heart of its centre.
With over 40 acres of land to enjoy, including woodlands, there is lots to excite your dog at the Sanctuary. With multiple dog bowls located around the site, and free degradable doggy bags, the sanctuary is definitely a place to visit with your four-legged friends. You can even pick up some homemade dog treats in the on-site shop too! But, what's best about the CSS is that you can even take your dog on the Land Train around the site.
Best price for tickets online at £10.45, and with your furry friend's entry free of charge, visiting the sanctuary promises to be a day out to remember!
Polurrion Bay Hotel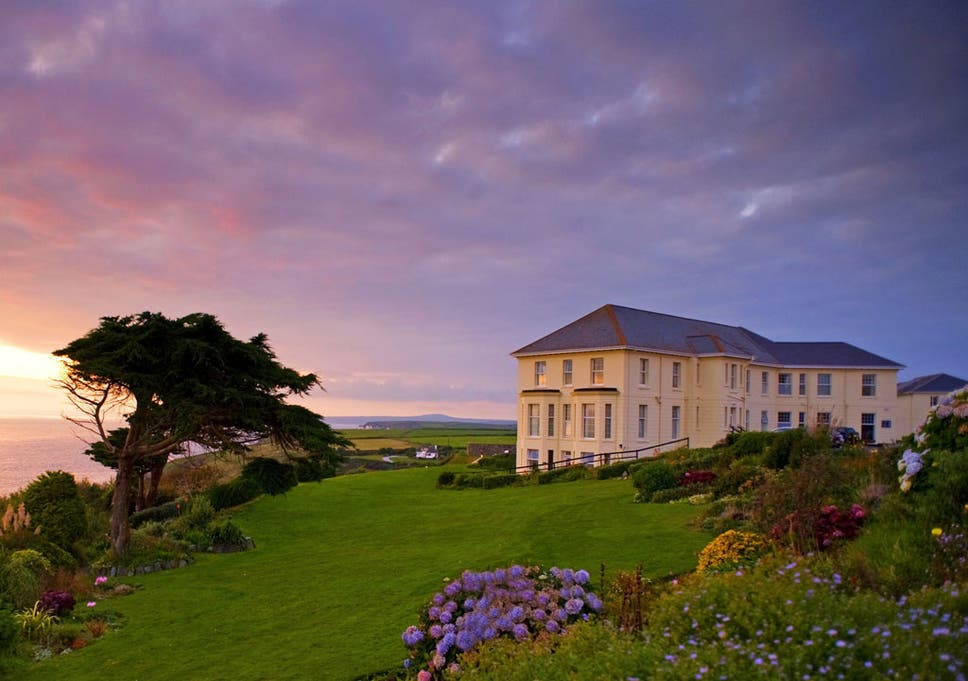 Feel the sea breeze flow across your face an make the Cornish coast your playground at this beautiful hotel.
With a recent refurbishment completed, the Polurrion creates an experience that's every bit as inspiring as the landscape surrounding them. Here you'll find top-quality service that leaves you feeling refreshed and relaxed. Have a game of tennis, indulge in a spa treatment, or explore the gorgeous grounds with your four-legged friend, there's enough to keep you busy for the entirety of your stay.
With prices starting from £99 per night and a surcharge of £10 per pooch, this is definitely luxury that is great on the purse strings.
Poldhu to Mullion Cove Walk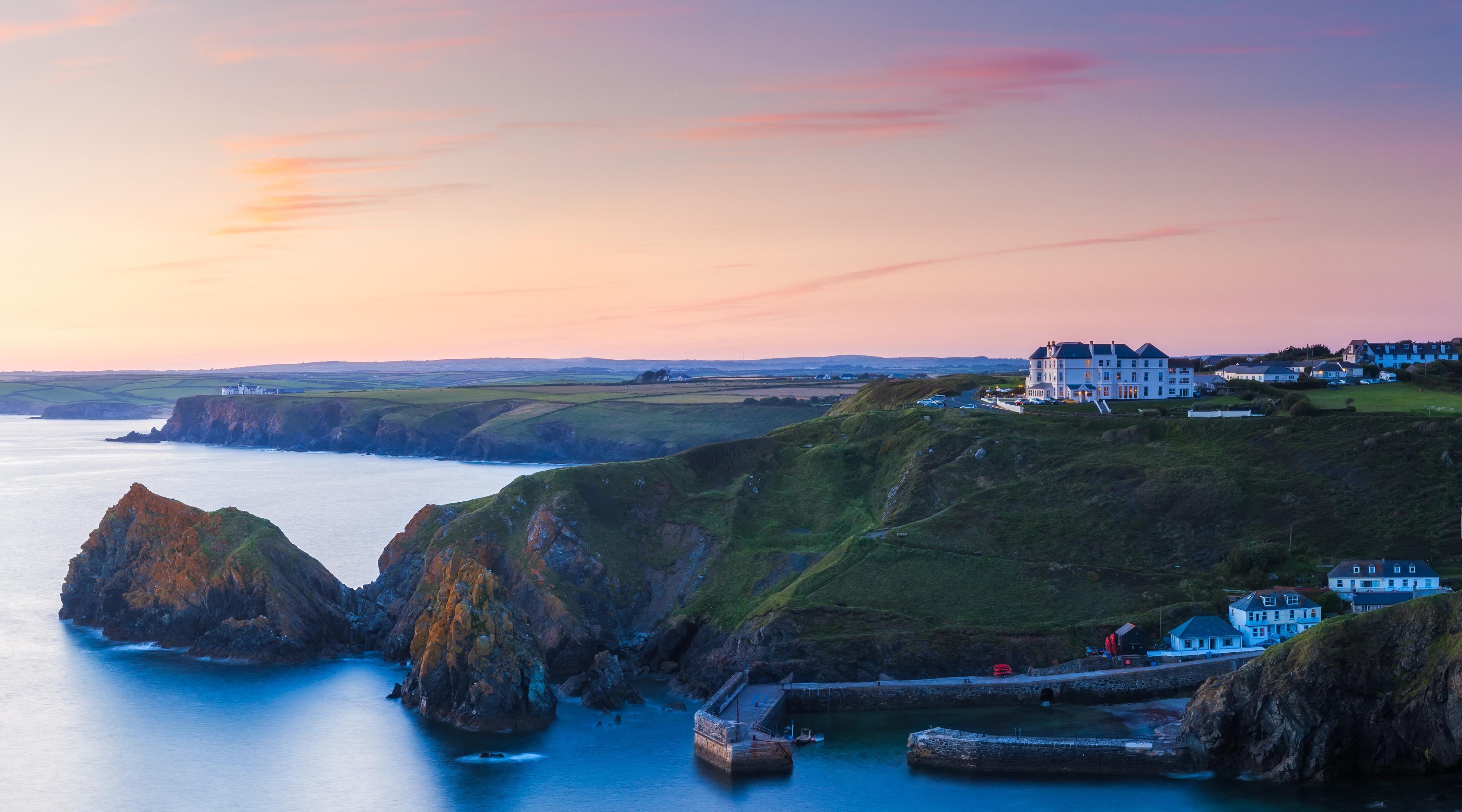 A highlight of this walk on the Lizard, and part of the Cornwall Area of Outstanding Natural Beauty, is Mullion Cove. A short but delightful walk to the picturesque granite-harboured fishing hamlet at Mullion Cove, continuing past the sandy beach at Polurrian Cove and on to Poldhu Cove.
It is popular with birdwatchers in autumn, when the area's unusual colony of cliff-nesting house martins may attract the attentions of a passing bird of prey, such as the rare marsh harrier. But it harbours most of its beauty in the summer, when the glistening waters of Polurrion Cove can be seen on the horizon. A sandy beach, which is dog friendly throughout the year. This gorgeous and gracious coastal path offers everything you need for a glorious walk in the summer sun. With amenities close-by for a spot of food or drink, both The Old Inn and The Mullion Cove Hotel offer dog-friendly accommodation and dining.
Nauti but Ice Café
Serving some of the best pizza Cornwall has ever seen, this glorious pizzeria and ice cream parlour is an idyllic spot to perch with your pooch after long day's walk. Located in the beautiful Coronation Park, this cute café has superb views of the nearby boating lake.
Serving Cornwall's famous Roskilly's Ice Cream, this pizzeria is a must-visit when prancing your paws in and around Helston, and with over 30 flavours of ice-cream to choose from, you and your canine companion will be spoilt for choice when visiting this scrumptious spot for a bite to eat!
Roskilly's Farm
Situated behind the beauty of Roskilly's farm in Helston lies some of Cornwall's forgotten woodland adventures. After enjoying a famous Roskilly's ice-cream in their parlour, explore the plethora of picturesque paths throughout the Old Withy Woods and through the valley meadows which have been left to grow wild.
It is quite possible to while away an hour or two exploring the twenty acres. These fields are home to the farms cattle, who can be pretty curious, so make sure dogs are kept on leads at all times when visiting here!
In the Croust House, you will also find maps for walks you can do (from the farm in a loop) to see some of our spectacular coast line and Cornish villages, and on foot is really the best way to really see their spectacular farm land and scenery in an area that is of outstanding natural beauty and has sites of special scientific interest because of the rare plants and wildlife.
As endless choices of adventures lay in waiting in this beautiful coastal town, no matter what activity or day out you have planned, Helston has something for you!